Manicure & Pedicure
Includes shaping, soak,  buffing, cuticle care with a fabulous cuticle machine, moisturising and massage, finished with your choice of varnish from OPI
Shellac Manicure
Give yourself a superior service with the SHELLAC™ Brand 14+ Day Nail Color system. Featuring a Base Coat, Color Coat and Top Coat – and the exclusive CND™ LED Lamp – the SHELLAC™ Brand system works together like no other to deliver two weeks of high-performance wear with no nail damage*.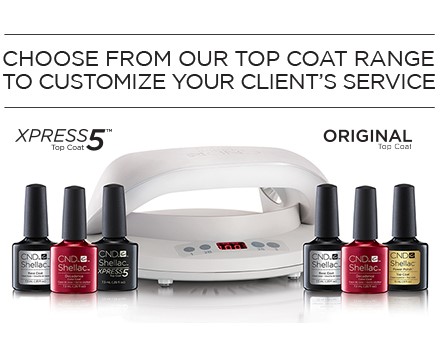 Threading
A method of hair removal originating in Iran
In threading, a thin cotton or polyester thread is doubled, then twisted. It is then rolled over areas of unwanted hair, plucking the hair at the follicle level. Unlike tweezing, where single hairs are pulled out one at a time, threading can remove short rows of hair.
,,
What People Say
Noreen works magic, she must do because I've been her client for 20 years. I look forward to my appointments , facials, non surgical face lifts, manicures and pedicures, which leave me feeling relaxed and pampered. Over the years l have know Noreen she has gone mobile with her own business, trained as a reflexologist and developed her own unique and very special range of treatments. If friends tell me l'am looking good it's all down to Noreen. Penny
Penny
Noreen is highly qualified and experienced and has a comprehensive list of treatments and treats on offer. She is very very good at what she does. She visits you in your own home - such a privilege - and gives sound advice on a wide range of therapies and products. Her prices are extremely reasonable; you definitely get (more than) value for money and I thoroughly recommend her.
Judith
Noreen's mobile treatments have been an important and regular part of my beauty maintenance for several years now. She always provides a great service, with extremely high levels of professionalism and at an affordable price. Noreen is impressively up to date with the most effective new techniques and products and I completely trust her to advise me and bring the highest quality treatments to me in the comfort of my own home. Noreen also has a great sense of humour which makes leg sugaring much more bearable!
Catherine
Today was my first ever facial and first time having a beautician come home. Noreen was fantastic and made me feel at ease straight away. She clearly knows her stuff and is very professional. Her experience is apparent. She is a fountain of knowledge and freely shares her tips and advice. I am so glad I found her and look forward to my next treament. I highly recommend her. Thanks Noreen.
Leila
To have a monthly facial in the comfort of your own home is bliss. To have that facial with Noreen is also a privilege! For about 10 years now, Noreen has been advising me on skin care and beauty products and I trust her implicitly; she knows my skin better than I do! She is professional and kind and always leaves me feeling relaxes and glowing.
Bev