About
With over thirty years experience and advanced training in the beauty industry. l want to empower you to have the best products and skincare route. In all my treatments, facials, massage reflexology, sugaring, nailcare. My aim is to make sure your concerns are met. I also use Tropic Skincare a brand that strives to help create a healthier, greener more empowered world. As a ORGANIC, VEGAN. CRUELTY-FREE. CARBON NEUTRAL and ETHICAL certified Company. Tropic Skincare provides beauty with a conscience in an industry that so often overlooks animal welfare and the environment. Using the purest 100% naturally derived organic ingredients, freshly made in their Surrey Beauty Kitchen. Best of all free from harmful toxic chemicals.
I love everything about Tropic products, it is the first beauty company l have ever used which ticks all the boxes. We and our children put so many hidden toxins on our bodies finally Tropic can help free us from such a toxic overload . Please let me help you choose the correct Tropic product for you and your family. I look at you as a person, your lifestyle, diet, posture and see how that is impacting on your body and skin. I am looking forward to meeting you soon. Noreen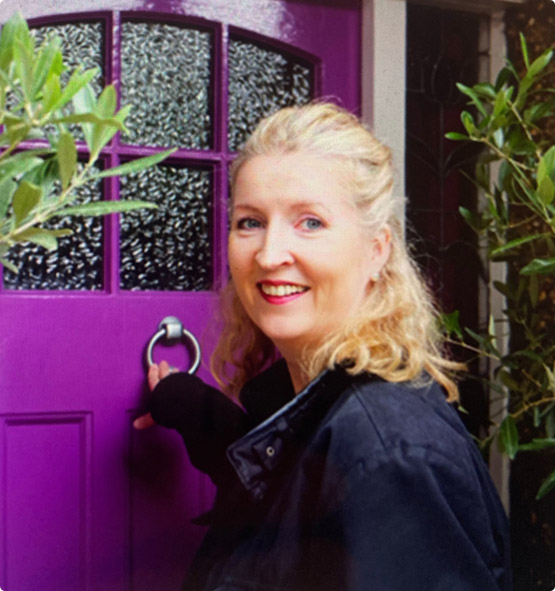 ,,
What
People Say
Noreen works magic, she must do because I've been her client for 20 years. I look forward to my appointments , facials, non surgical face lifts, manicures and pedicures, which leave me feeling relaxed and pampered. Over the years l have know Noreen she has gone mobile with her own business, trained as a reflexologist and developed her own unique and very special range of treatments. If friends tell me l'am looking good it's all down to Noreen. Penny
Penny
I have been a client of Noreen's for many years and cant recommend her highly enough. Not only is she a top rate beautiian who is constantly updating her vast knowledge of products and techniques, she is also generous with tips and good advice. Noreen is also a loverly person and her visits always leave me feeling uplifted, as well as perfectly groomed! On the rare occasions when I've had to go elsewhere for my treatments, I have left feeling dissastisfied. She is a real gem!
Tamara
To have a monthly facial in the comfort of your own home is bliss. To have that facial with Noreen is also a privilege! For about 10 years now, Noreen has been advising me on skin care and beauty products and I trust her implicitly; she knows my skin better than I do! She is professional and kind and always leaves me feeling relaxes and glowing.
Bev
Noreen's mobile treatments have been an important and regular part of my beauty maintenance for several years now. She always provides a great service, with extremely high levels of professionalism and at an affordable price. Noreen is impressively up to date with the most effective new techniques and products and I completely trust her to advise me and bring the highest quality treatments to me in the comfort of my own home. Noreen also has a great sense of humour which makes leg sugaring much more bearable!
Catherine
Noreen is highly qualified and experienced and has a comprehensive list of treatments and treats on offer. She is very very good at what she does. She visits you in your own home - such a privilege - and gives sound advice on a wide range of therapies and products. Her prices are extremely reasonable; you definitely get (more than) value for money and I thoroughly recommend her.
Judith